Saturday 1st January 2022
Bierton Parish Council would like to wish all Parishioners a very happy, healthy and prosperous New Year.
Thank you all for your support in 2021 and we look forward to your continued support in 2022.
Monday 22nd November 2021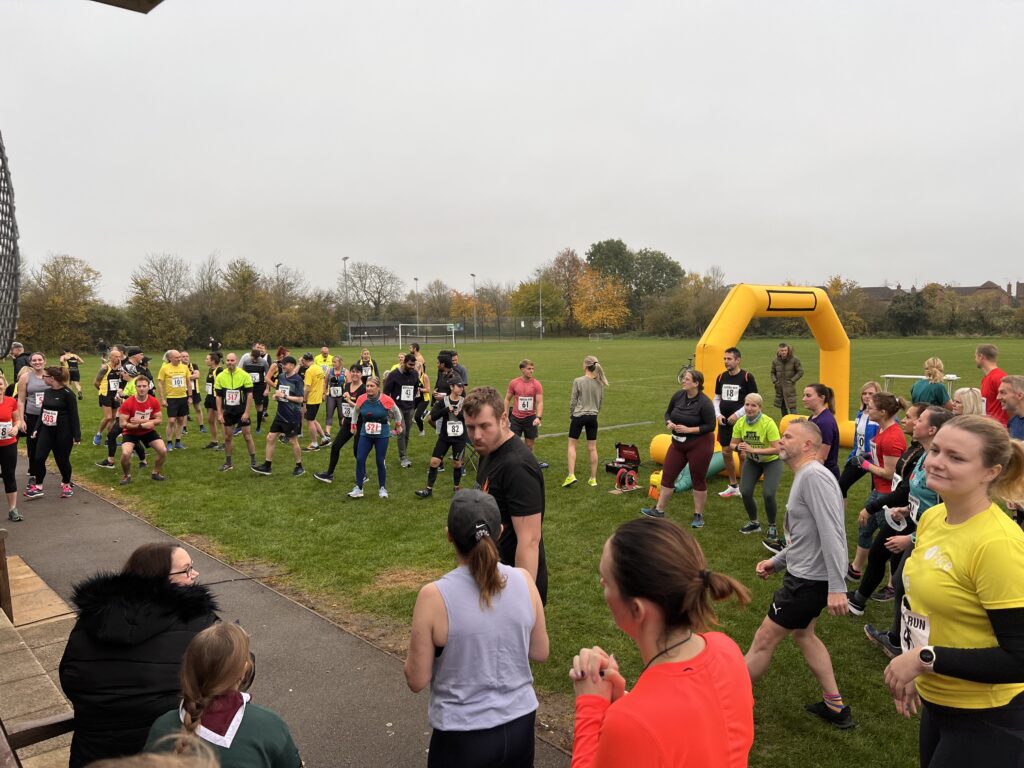 Last weeks Bierton Run was a huge success. We had over 140 runners registered to take part in either our 5k or 10k races, helping to create a fantastic atmosphere given the two year wait to hold the event after covid. We want to say a massive thank you to all the runners, volunteers and our event partners who helped put together our finishers bags. We managed to raise £1,583 which will be split between future events in Bierton run by Bierton Events Group and our chosen race charity for 2021, The Pace Centre on Wendover Road.
Race results can be found here.
Tuesday 9th November 2021
Unfortunately, this years Bierton Carolfest, which was scheduled for Monday 6th December has had to be cancelled. We hope to see the event back next year at St James' Church.
Wednesday 13th October 2021
There are lots of events planned in the village between now and Christmas. Below is a round up of these events to keep an eye out for over the next couple of months. Please come along and support these local events!
Monday 1st November, 7:30pm – Royal British Legion Coffee Evening (Jubilee Hall)
Sunday 7th November, 2:00-4:00pm – Pre-School Coffee Afternoon and Craft Fair (Bierton Sports Centre)
Friday 12th November, 10:30am – Unveiling of the Memorial Plaque (Bierton Sports Centre)
Sunday 14th November, 10:00am – Annual Bierton 5k & 10k Runs (Bierton Sports Centre)
Saturday 20th November, 2:30pm – Hulcott Christmas Fair (Jubilee Hall)
Friday 10th December, 6:00pm-6:45pm – Bedtime Story Evening (Jubilee Hall)
Saturday 11th December – St James' Church Bazaar (St. James Church)
Saturday 11th December & Sunday 12th December, 5:30pm-7:30pm – Santa Float Village Tour
For more information on any of these, please visit the relevant websites or social media pages.
Thursday 30th September 2021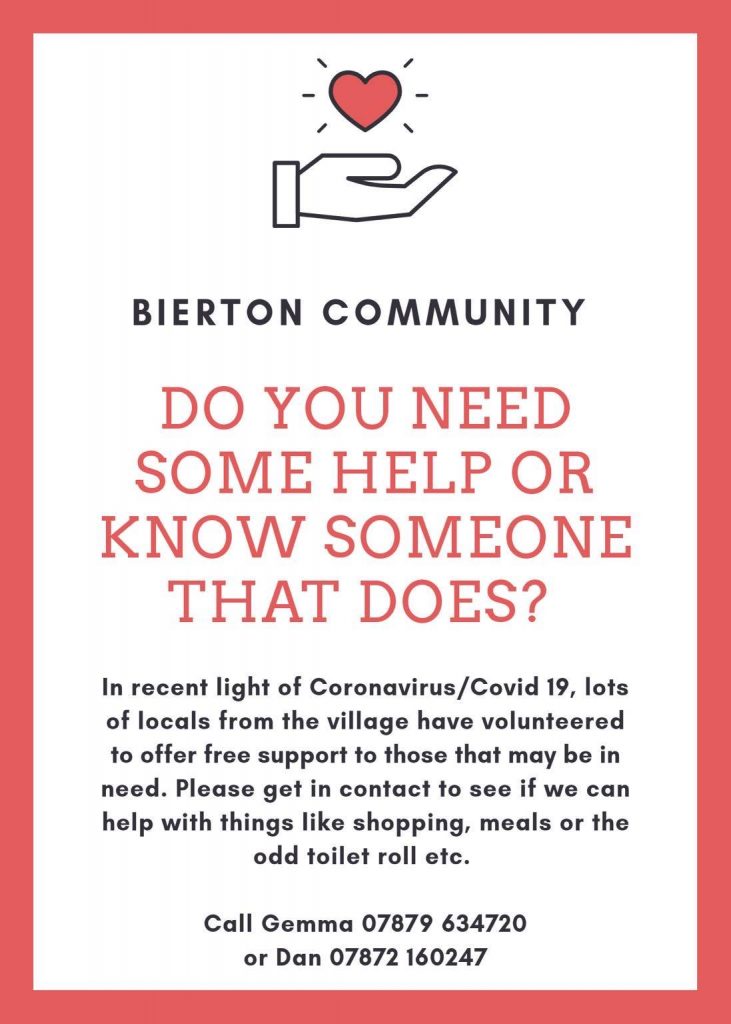 Many Bierton residents who were previously shielding have been receiving letters from the Government advising that the national shielding programmed, has now ended.
There is a wide range of information, advice and support available. You can still seek support from the NHS Volunteer Responder programme https://nhsvolunteerresponders.org.uk/services. If you are perhaps feeling nervous about being more social or are generally left feeling uncertain about what has happened in the last 18 months, the updated Buckinghamshire online directory can help you find local social and support groups; https://directory.buckinghamshire.gov.uk. You should continue to get medical help from the NHS and other health providers for your existing health conditions and any new health concerns. There is also a Helping Hand scheme available for anyone who was previously shielding; the Buckinghamshire team is available to help you access any extra support you might need www.buckinghamshire.gov.uk/helping-hand
If you would like more local help and support, even for smaller things such as shopping, meals or prescription collections please reach out to Gemma or Dan.